---
I taught 3 years at Wetumpka Intermediate School. This is my 8th year at Holtville Middle School and I could not be any happier. GO BULLDOGS!!!!!!!!!!
I am Team Math and AMSTI Certified.
I am currently working with the enrichment program at Holtville Middle 5 days a week in the afternoons.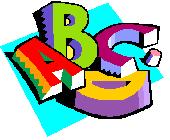 Holtville Middle School
Mission Statement- Holtville Middle School's mission is to encourage all students to be lifelong learners that pursue Scholarship, Citizenship, Honesty, Ownership, Opportunity, and Leadership.
Beliefs- All students should have a safe and disciplined learning environment. All students should be accountable for their educational goals, academic success, and behavior. All students should be challenged to achieve their full potential. Academic success is a shared responsibility between home, school, and the community.